Seminar Hall
Sanskriti University is well aware of the fact that Co-curricular activities are as important as regular teaching-learning process for imparting holistic education to the students. Keeping this in mind, seminars and conclaves are being arranged regularly for different courses offered by the university.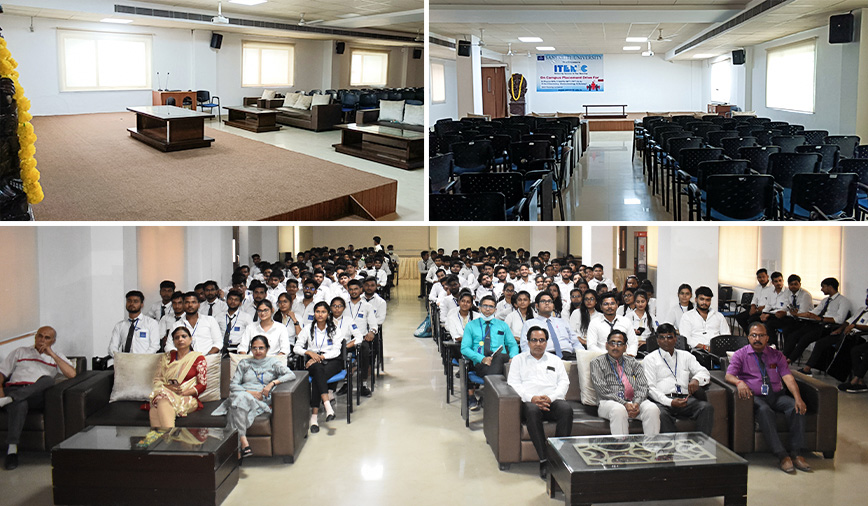 Organizing an event where large numbers of participants are expected to attend is possible only if there is a well-designed, well-built hall equipped with state-of-the art gadgets suitable for conducting seminars. The university has a seminar hall that can meet the requirements of as seminar.
All seminars, FDPs, guest lectures etc. in which large number of students and faculty members are required to attend/participate, are being organized in this seminar hall. The hall is air-conditioned and equipped with all the necessary system and acoustic. which are required for conducting seminars of national and international levels. Acoustics, illumination etc. of the hall is as per the standards prevalent in premier institutions/universities.
As the university is offering large number of courses, the seminar hall is being utilized almost on all working days. A roster is maintained for seminars of different schools to be conducted in the hall.