Library
Library of an institute is a treasure - house of authentic and valuable information that support the educational and research needs. It facilitates learning and enrichment of knowledge. It serves the need for enhancement of quality of education.
The spacious library with requisite furniture and a reading room provides the right environment for students to enrich their knowledge by studying the books written by eminent authors - both national and international - and also by browsing reputed national and international journals, magazines, etc. The library is well-stacked with more than 25,000 books. It subscribes to approximately 50 Indian and 25 foreign journals apart from e-journals. B. Tech in Food Technology
Book bank facility is provided to the students through which each student gets requisite text books on all subjects according to the academic requirements of different semesters. This facility is in addition to the students' entitlement of books issued against library cards.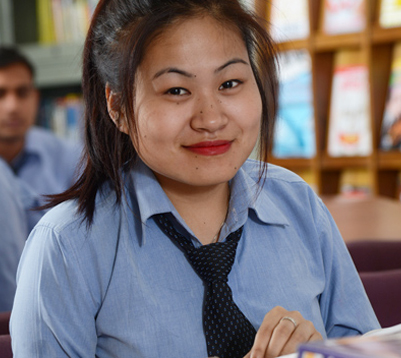 All library books are bar-coded. The users know the availability status of the books and other materials through the software - Online Public Access Catalog (OPAC).
The digital library is linked to DELNET. The users of the library enjoy the privilege of reading materials through this network also. It provides the facility of inter-connection of all libraries registered under DELNET scheme. This facilitates access to a wide range of book, journals, magazines, etc.