Communication Labs
In this era of globalization, value of communication skill is immense especially in English language which is universally considered to be the only international language in the professional world.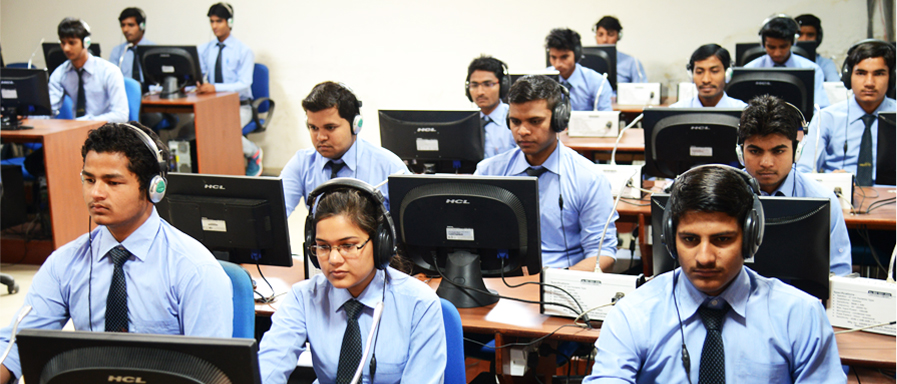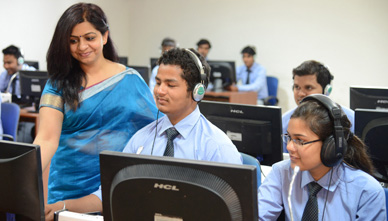 Having good command over a language is extremely essential for effective and efficient communication and communication lab provides the required facilities to be proficient. The process and the method of learning a language assist a student in proper comprehension. The syllabus of the university includes specific sessions to be conducted in communication labs. Students are subjected to rigorous practical exercise.
The language laboratory of our campus is very useful for assessing students' speaking ability. It provides students with the technical tools for clarity and accuracy in pronunciation. The electronic gadgets used in the laboratory stimulate the ears and eyes of the learner and enable them to learn the language quickly and easily.
The laboratory is designed to assist learners in aural comprehension, oral and written proficiency. Teaching aid available in our communication lab includes digital multimedia control, headsets and microphones, LCD projector and computers having face to face software. The language laboratory allows the student to listen to model pronunciation, repeat and record the same, listen to their performance and compare with the model based on IPA (International Phonetic Alphabet) and make self-assessment.
The instructors in the communication lab are well qualified, having masters degree in English Language Teaching from reputed central universities of India. They are also well experienced and competent and ensure that the students of Sanskriti Group have fairly decent command over English Language by the time they pass out.