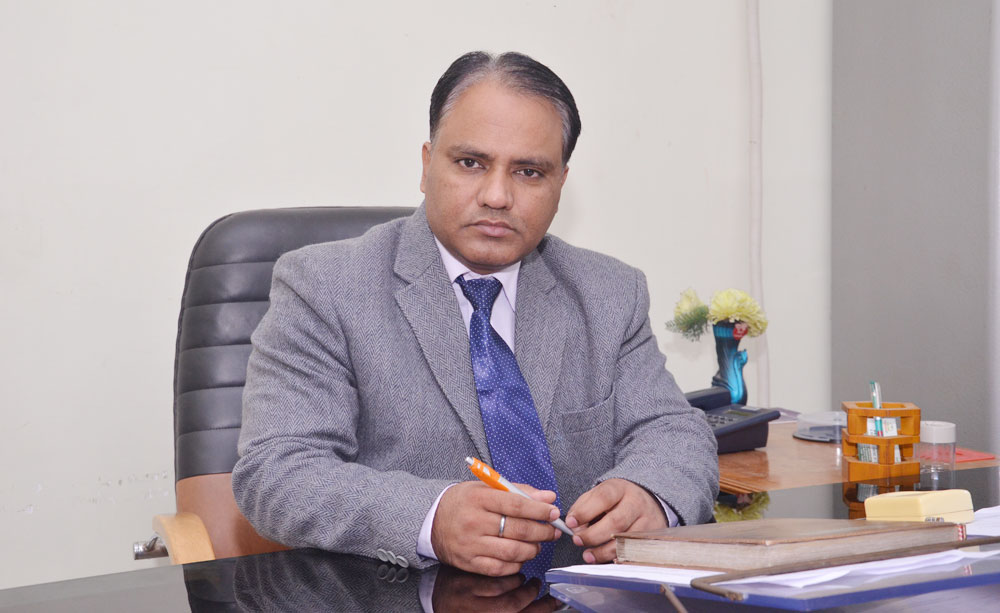 Prof. (Dr.) Dinesh K Sharma
DIRECTOR, Institute of Pharmaceutical Sciences,
DEAN, Medical and Paramedical Courses
Dr. D K Sharma is an alumni of Delhi Institute of Pharmaceutical Sciences and Research (DIPSAR) at University of Delhi where he earned his Masters degree in Pharmacy. He has been among the few fortunate people who did their PhD (Pharmaceutical Sciences - Jodhpur National University) under the mentorship of the renowned professor of Pharmacology Late Prof. (Dr.) Suresh Purohit, (IMS, Banaras Hindu University).
Dr. Sharma has had a splendid two decade long experience in the field of pharmaceutical sciences. He has more than 100 research papers to his credit in national and international journals of repute. He is a frequent attendee at conferences/seminars/workshops where he has taken the opportunity to present more than 100 papers so far. He has also filed two Indian patents. Thanks to his wealth of knowledge, he has authored and edited many books in varied domains of Pharmaceutical Sciences. He is currently serving on the advisory/editorial boards of prestigious national and international journals.
Dr. Sharma holds the distinction of being an exceptional guide for doctoral students at a number of universities including Uttarakhand Technical University, Dehradun. Many research scholars have been awarded Ph.D. under his deft guidance and he is currently mentoring tens of other students. In the capacity of project coordinator, he organized "INSPIRE INTERNSHIP" in the year 2014 which was sponsored by the Department of Science and Technology (DST), GoI. He worked as group leader for five industrial projects under Technology Information, Forecasting and Assessment Council, Centre of Relevance & Excellence, an autonomous body under DST. He has also worked as a coordinator for MODROB - Modernization and Removal of Obsolesce - sponsored by AICTE.
He is also a crusader against animal cruelty. In the past, he was instrumental in organizing seminars and workshops in association with Committee for the Purpose of Control and Supervision of Experiments on Animals (CPCSEA - Ministry of Environment and Forests), Government of India.