School of Tourism and Hospitality
Traditionally, Indians are famous for extending warm hospitality to the guests. Since the present generation is very demanding and attaches much value to customized service in the professional world of the 21st century, the challenge of the hospitality sector is to provide customized services efficiently. Such challenges can be successfully met only with professional learning.
In the present global scenario, it is essential to know about the nuances of different facets of hospitality for domestic and international guests. Such in-depth knowledge can be acquired through systematic teaching -learning process - both theoretical and practical. This is precisely the reason for launching the courses in hospitality management in many universities of India.
Being located close to strategic tourist places like Mathura and Agra, Sanskriti University has realized that there is enough scope for young boys and girls to find decent employment with diploma / degree in tourism and hospitality courses.
Sanskriti University is offering the following courses in School of Tourism and Hospitality:
Facilities
Basic Training Kitchen (BTK): The University's Basic Training Kitchen has the facility of providing practical training regarding fundamental techniques required to succeed in a professional kitchen. As the food service and hospitality industry continues to grow, the students are required to acquire knowledge about global cuisines and advanced techniques. The Basic Training Kitchen at Sanskriti University provides new and innovative food service training solutions.
Basic kitchen is fully equipped with modern catering equipments and appliances. The kitchen is used primarily for introduction of the art of cookery to the students. Familiarity with the art and science of cooking is indeed an essential part of good hospitality operation and BTK providing necessary knowledge.
The Advanced Training Kitchen (ATK): Having mastered the basics, the students move on to specialization in the art of cooking. This kitchen boasts of state-of-the-art equipments and replicates kitchens of star hotels.
Enabling aspiring culinary professionals, the kitchen is fully equipped for handling production of various international cuisines. Elaborate dishes are prepared here. The focus is on mastering technical skills and giving students the confidence and knowledge about what they have learnt about types and styles of cuisines. ATK provides practical demonstration to students about international cuisines such as French, Chinese, Thai, Italian, German, Spanish etc. This is expected to provide an edge to our students as such huge varieties are not included in the practical training process in most of the other institutes / universities.
Quality Food Training Kitchen: This kitchen is primarily used to impart training to students on Indian and Continental cuisines and for preparing food in bulk for banquets and parties.
Training Restaurants with Bar: At rendezvous (the training restaurant), students get the exposure to operation of a bar under guidance of faculty members. Training restaurants and bars are well-equipped to cater to national and international tastes and students are taught latest techniques of service at par with the industry standard. The students are trained about buffets, banquets, service etc. in these labs.
Bakery & Confectionery: Two huge labs take care of all baking and confectionery as per the requirement of the syllabus. Students prepare tasty breads, cakes, pastries and desserts in these labs. There is an adjoining preparation area for chocolates & confectionaries.
Confectionery is an air-conditioned facility devoted to training students on making wedding cakes, chocolates and a host of cold dessert preparations.
Front Office Lab: The University's Front Office Lab is located in a well decorated lobby of international standard with centralized air-conditioning system. The front office lab with a lobby, reception area and lounge is the first point of contact with guest. Students are imparted knowledge on providing information, room booking, guest registration, billing, guest relation etc. in the lab. In addition, emphasis is on communication skills, social skills, oratory skills and handling of different types of situations. The lab uses the latest IDS Fortune Hotel Operation Software for the front office training.
Accommodation Operation / House Keeping Lab
a) House Keeping Lab: The University's state-of-the-art housekeeping laboratory is equipped with the most modern equipments and guest supplies, chemicals, abrasives, linen etc. required for accommodation upkeep and other related jobs.
b) Guest Rooms: The institute accommodation wing comprises four model guest rooms and one Imperial Suite with centralized air-conditioning system has been designed to simulate the modern luxury hotels. Students are trained to replicate the same look everyday which calls for patience and eye for details.
c) Laundry & Linen Room: The laundry in housekeeping is equipped with Stefab Commercial Washer (15 kg), Stefab Commercial Extractor (15 kg), Steam press table with boiler etc. where students learn Laundry Management.
Lecture Theatre: Conventional classroom lectures from the bedrock on which case studies, assignments, group projects, seminars, debates, elocution, role playing, psycho-analysis etc.help in further development of the students. Field work and guest lectures are applied to give critical practical orientation. The idea behind the whole academic exercise is not to make students exam oriented but business inclined.
Career Scope
Well-educated faculty members engaged for taking theoretical and practical classes. High quality teaching ensures employability in prestigious hotels and other establishments
The students passing out from Sanskriti University with Diploma in Hotel Management, B.Sc. in Hotel Management or B.Sc. in Hospitality & Tourism Management can be recruited by prestigious hotels, guest houses etc. in the following sectors:
Hotels
Resorts
Airlines
Restaurants
Tourism
Fast food operation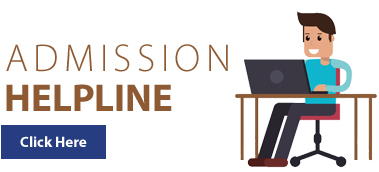 Programs Offered
Under Graduate Programs
Post Graduate Programs