Sanskriti Homeopathy Medical College & Hospital
Homeopathy is a system of alternative medicine based on the principle that a substance that causes the symptoms of a disease in healthy people would cure similar symptoms in sick people. Homeopathy heals by enhancing the patient's natural healing power.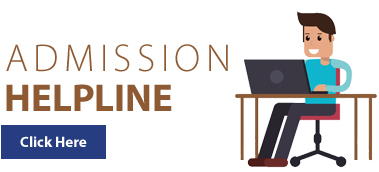 Programs Offered
Under Graduate Programs
Diploma
About Us
Sanskriti Homeopathy Medical College & Hospital, Mathura offers 2-Year Diploma Course in Homeopathy Pharmacy (DHP). The Institution is duly recognized by the Homeopathic Medicine Board, Lucknow UP.
Applications are invited for admission in (DHP) for 2018-19
No. of Seats : 100
Mode of Admission : Entrance Test & Counseling
Eligibility : A candidate should have passed intermediate with PCM or PCB
Minimum Age : The candidate should be minimum 17 years of age
Admission Process :
The Institute will give an advertisement to invite application from all eligible candidates.
The application shall be available in the Campus and other points of distribution in various schools in Mathura and other districts on Rs. 1000/- for the Prospectus and Application Form. The students are sincerely advised to read the instructions carefully for filling the application forms, and annex all the supporting documents for their eligibility and reservation claims.)
The application forms shall be scrutinized and if deem fit, shall be allocated a unique Id.

Last date of Submission of Applications : 31st May, 2018

List of Unique Id (in College Website) : 5th June, 2018

The candidate shall be notified by telephone and or through college website about the tentative Exam Centers & address. The change of exam centers shall not be entertained in any case.
All successful candidates shall be called for the Counseling. The Counseling fees shall be Rs. 500 and the candidate has to be present in the College Campus with all original documents and two sets of photo copies of all documents and 10 photos.
The selected candidate are required to deposit college fees for their final admission in the college.
Entrance Examination :
Important Information Schedule :
Exam Centers : At various places/districts
Issuance/Download of Admit Cards : 10th July, 2018
Conduct of Exams : 22nd July, 2018 (Sunday)
Result declaration : Till 5th August, 2018
Counseling & Final Selection : From 5th August to 31st August 2018
The test paper shall comprise of following 100 questions divided into following sections as details below:
50% Science/Mathematics subject ((Intermediate level) : 50 Questions/50 Marks
25% Hindi & English Language : 25 Questions/25 Marks
25% General Knowledge and Intelligence : 25 Questions/25 Marks
The question shall be on objective pattern having 04 options. Each question carry 1 mark, and there will be no negative marking. The answer has to be filled with ball pen in the opted option in the Answer Sheet. (The syllabus and other details are given in the prospectus. The students are sincerely advised to read the instructions carefully.)