School of Fashion Designing
With the passage of time, there is a change in the trend in terms of preferences for courses that students like to pursue. While conventional courses are still popular, many students are increasingly adopting non-conventional courses like fashion designing, interior decoration etc.
As the scope of employment has increased in these streams. It is one of the popular courses. Sanskriti Group has appointed experienced faculty members to teach various subjects included the course.
Style statement is a modern phenomenon which is popular amongst young generation. The youth is inclined to present themselves in different attires. There is a 'feel good factor' associated with fashion and the young generation feels that fashion is a part of the overall personality and hence they would like to give importance to fashion. In true sense of the term, fashion relates to presenting oneself draped in different attires that make them look good and is appreciated by the onlookers. A lot of innovation is involved in fashion designing and the people of the 21st century are ready to spend a part of their income on fashion statement which, they feel, enhances their personality and is also a status symbol.
Although the course is new & non-traditional, it is popular amongst younger generation and there is enough scope of employment in export houses, boutiques etc. Only Sanskriti University is offering this course in this region.
In a developing country like India which has a large population and a very wide base of middle-class (around 30 crores), there is a shift in the style of draping specially amongst the younger generation. Further, fashion is ever-evolving. Hence, there is enough scope for business in fashion designing and many universities / institutions have introduced diploma and degree courses in fashion designing.
The basic idea of introducing the fashion designing courses is to :
Impart basic knowledge of human anatomy with anthropometric point of view.
Develop understanding of various types of fabrics, their selection and utility.
Learn the techniques of dress designing and dress making (Drafting, Cutting, Tailoring, Embroidery).
Widen the vision in aesthetics.
Develop the creativity of students.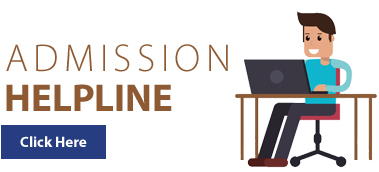 Programs Offered
Under Graduate Programs
Post Graduate Programs
Diploma