Sanskriti Ayurvedic Medical College & Hospital
(Approved by CCIM New Delhi, Ministry of AYUSH (GOI) & Govt. of U.P.)
The exploding global demand of Ayurveda has ushered in a great need to establish a "Centre of Excellence" for Ayurveda that caters not only to the increasing demand for Ayurveda professionals but also to the growing need for imparting quality tertiary health care. With this objective in sight, Sanskriti Ayurvedic Medical College and Hospital has been set up in Mathura's serene environment with State-of-the-Art infrastructure.
Sanskriti University's Ayurvedic college is providing 360 degree holistic development of students. Sanskriti's intellectual capital comprises highly qualified and experienced faculty drawn from the Industry as well as from the Academia. Curriculum aligned with industry needs makes students employable and job ready. Sanskriti is committed to make students job-ready by providing skill based value additions. All courses are supported by laboratories, equipments, libraries, computer labs and other infrastructural needs for meeting the demands of the courses.
Vision & Mission
Our vision is to become an outstanding "Center of Excellence" dedicated to Ayurveda by setting high standards in education, research and patient services for the benefit of humanity.
Our mission is to do unprecedented work in the field of Ayurveda education, by finding the right balance between ancient and modern systems and deliver to the nation and the world, highly knowledgeable and skilled Ayurveda practitioners for the benefit of humanity.
Salient Features
A spacious college building with ultra-modern equipment and well-furnished departments
100 bed Hospital Facility
Highly qualified & experienced teaching staff
A spacious & peaceful yoga hall
A beautiful herbal garden
Separate hostel facility for boys & girls
Research & Development centre
Facilities
Clinical Facility :
100 Bed Ayurvedic Hospital - The Institute has its own 100 bed hospital in the campus, with all departments and amenities there in. A complete unit of Panchkarma is established under the Department of Medicine.
Labs :
All the Laboratories relating to their respective subjects namely Physiology, Pathology, Anatomy, Panchkarma, etc are well equipped with adequate equipment.
Library :
The library has subscription to a good number of medical journals and magazines. It is also digitally equipped with computer services to ensure easy search, study and research activities with Wi-Fi facility.
Herbal Garden :
Herbal garden provides herbs on a large scale for imparting knowledge about their identification and pharmacopoeia. The garden has 200 medicated plants and a greenhouse too.
Physiotherapy :
The aim of physiotherapy is to enhance health, functional ability and well-being. Physiotherapists offer services like treatment of various ailments like back ache, spondylitis, sports injuries, cardiopulmonary disorders, joints pain, children's disorders, cervical pain, paralysis, cerebral palsy, delayed milestone, spinal cord injuries, post fracture stiffness, radiculopathy, arthritis etc
O.T. Technician :
Operation theatre technicians provide assistance in an operation theatre such as noting the number of in and out of patients in the operation theatre, taking care of the surgical instruments, sterilization of the instruments and arranging the equipment in the operation theatre.
About Ayurveda
"The aim of the Ayurvedic system is to prevent illness, heal the sick and preserve life."
Ayurveda is one of the ancient medical systems of the world. It traces its roots to the Vedic period. Ayurveda means "the science of life" (Ayur means "life" and Veda means "science" in Sanskrit). Ayurveda has its origins in India from where it extended its wings in various parts of the world. Ayurveda is a discipline of the Upaveda or "auxiliary knowledge" in Vedic tradition. Ayurveda has its primary origin from Atharva-Veda apart from being a supplement to the Rig-Veda. Dhanvantari is worshipped as the God of Ayurveda and it is his literary and practical works from where most of the practitioners have drawn inspiration.
Ayurveda is an advanced medical system that not only cures the ailment but also prevents the recurrence of diseases. All dysfunctions or disorders in human body are attributed to three broad types of imbalances in the body. These are known as Kapha, Pitta and Vata. The study of Ayurveda revolves around these essential concepts.
Ayurveda used to be taught under Gurukula system in ancient days and is now part of the modern education system.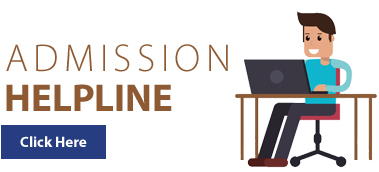 Programs Offered
Under Graduate Programs