Sanskriti Unani Medical College & Hospital
(Approved by CCIM New Delhi, Ministry of AYUSH (GOI) & Govt. of U.P.)
Unani-tibb or Unani Medicine also spelled Yunani Medicine (Arabic, Hindustani, Pashto and Persian) is a form of traditional medicine practiced in middle-east & South-Asian countries. It refers to a tradition of Graeco-Arabic medicine, which is based on the teachings of Greek physician Hippocrates and Roman physician Galen, and developed into an elaborate medical system in middle age era by Arabian and Persian physicians, such as Rhazes (al-Razi), Avicenna (Ibn Sena), Al-Zahrawi, and Ibn Nafis. Unani medicine first arrived in India around 12th or 13th century with establishment of Delhi Sultanate (1206 - 1527) and Islamic rule over North India and subsequently flourished under Mughal Empire. An outstanding physician and scholar of Unani Medicine, Hakim Ajmal Khan (1868 - 1927) championed the cause of the Unani system in India.
The Unani medicine system is one of the ancient medication system adopted by the South-Asia and Middle-East countries of the world. This system has originated from the Greek by the great physician "Hippocrates". It is also known as the "Hikmat" or Unani Tibb Medicine. It has 6000 years back history. Unani is the ancient medical system which is involved in the treatment of patients to help in enhancing the body's natural healing system by using Unani medicines. The patients are taken care of enhancing the natural healing power of the human body. The concept of Unani is that the body rejuvenates itself because of its self-healing power. We just need to help it by enhancing the natural healing power. Unani is based on the principles of four aspects: blood in human body, phlegm, yellow bile and black bile. Fire, water, earth and air are the four components of this system. It has greater significance in the treatment and management of diseases like infertility, weight loss, vitiligo, diabetes, kidney stone, etc.

About Us
Sanskriti Unani Medical College & Hospital is set up in a serene environment with state of the art infrastructure. Sanskriti University is providing 360 degree holistic development of students. Sanskriti's intellectual capital comprises highly qualified and experienced faculty drawn from Industry as well as from Academia. Curriculum aligned with industry needs, makes students employable and job ready. Sanskriti is committed to get all its students employed by providing skill based value additions. All courses are supported by laboratories, equipments, libraries, computer labs and other infrastructural needs for meeting the demands of the courses.
Salient Features
A Spacious College Building with Ultramodern Equipments and well furnished departments
Highly Qualified & Experienced Teaching Staff
A Spacious & Peaceful Yoga Hall
A Beautiful Herbal Garden
Separate Hostel Facility for Boys & Girls
Research & Development Centre
100 beds Hospital Facility for teaching
Facilities
Clinical Facility :
100 Bedded Unani Hospital - The Institute has its own 100 Beds Hospital in the Campus, with all departments and amenities there in.
Labs :
All the Laboratories relating to their respective subjects namely All the Laboratories relating to their respective subjects namely Physiology, Pathology, Anatomy, Panchkarma etc are well equipped
Library :
The library is well stocked having a wide range of medical journals and magazines. It is digitally equipped with computer services to ensure easy search, study and research activities with wifi facility
Herbal Garden :
Herbal garden provides herbs on a large scale for imparting knowledge about their identification and pharmacopoeia. 200 medicated plants and green house also
Physiotherapy :
The aim of physiotherapy is to enhance the health, functional ability and well-being of the population. Physiotherapists offer their services in curing various ailments like back ache, spondylitis, sports injuries, cardiopulmonary disorders, joint pains and children's disorders, Cervical, Paralysis, cerebral palsy, delayed milestone, Spinal cord injury cases, post fracture stiffness cases, Radiculopathy, Arthritis etc
O.T.Technician :
An operation theatre technician work done in the operation theatre like noting the number of in and out of patients in the operation theatre, taking care of the surgical instruments, sterilization of the instruments, arranging table in the operation theatre, dressing table, anesthesia table, instruments table and also managing the staff.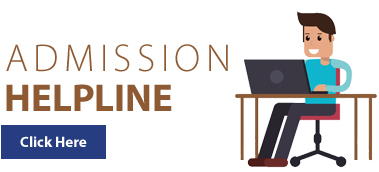 Programs Offered
Under Graduate Programs