Events
Sanskriti University Organized Seminar on Personality Development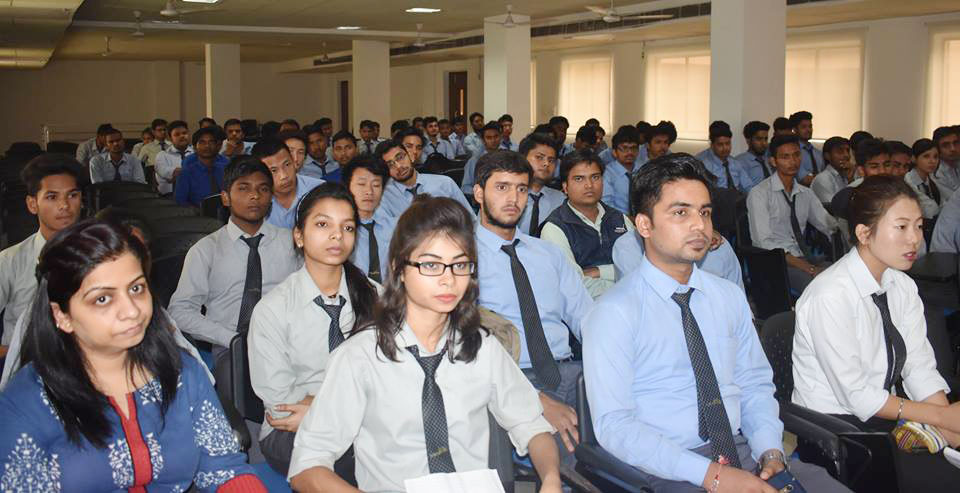 Mathura. Sanskriti University has organized a Seminar on Personality Development in continuation to the induction program for the new students. The students from over 22 states have currently joined and pursuing their higher education at Sanskriti University.
Mr. Sachin Gupta, Chancellor of the University said that it is important for the young generation to become independent and self-reliant and hence it is important to develop the personality of the students to enable then to take the challenges of the exponentially dynamic business and external environment.
Pro-Chancellor Mr. Rajesh Gupta addressed the students and said that the students of modern times should focus on developing their personality over and above their academic pursuits so that they are able to compete at the domestic as well as international level.
Executive Director Mr. P.C. Chhabra addressed the students and elaborated about the various advantages of Personality Development to the students so that they are able to grow in their life and career.
Vice Chancellor Dr. Rana Singh shared his thoughts on this occasion and said that the students must focus on the development of their personality so as to become competent and confident to take up the challenges growing at an exponential rate.
The students from Engineering, Business, Polytechnic, Agriculture and various other programmes attended the seminar on personality development conducted by Ms. Kashvi Kahol, Senior Specialized Trainer from Delhi having global exposure in the domain of training. Ms. Kashvi Kahol, elaborated about the various aspects of personality and personality development. The interactive sessions of the trainer, supplemented with music, games, video and allied aspects were highly appreciated by the participants. Ms. Kashvi Kahol elaborated about the importance of personality development and said that the students should focus on personality development to manage the challenges of national and global competition.