Events
Best Emerging University Award conferred on Sanskriti University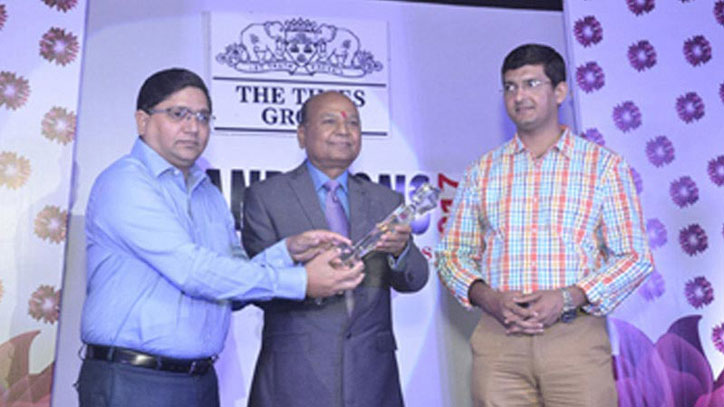 The Times of India (TOI) is an Indian English-language daily newspaper. It is the third-largest newspaper in India by circulation and largest selling English-language daily in the world. It is the oldest English-language newspaper in India still in circulation. The objective of organizing such felicitation ceremony is to empower the student community as well as their parents by providing an objective and qualitative data regarding the educational standards in premier educational institutes / universities spread across the country.
As a matter of recognition of the efforts of the Sanskriti University, it was adjudged as the "Best Emerging University." The University is committed to get all its students employed by providing skill based value additions by introducing industry integrated programmes. Life Learning Skills is also included in the curriculum as a compulsory subject so that the students can pursue the learning throughout their life.
Hon'ble Vice-Chancellor, Dr. Devendra Pathak received the award and Certificate of Excellence, on behalf of the University.
This award stands as a testimony to the commitment of Sanskriti University towards society in providing quality education in the field of higher, professional and technical education.
Hon'ble Chancellor, Mr. Sachin Gupta, congratulated the members of Sanskriti team for their untiring efforts to set a benchmark for itself as well as other universities.
Mr. Rajesh Gupta, Pro-Chancellor, congratulated the Sanskriti team and advised them to keep up the good work and perform better in the years to follow.
Prof. P.C. Chhabra, Executive Director, thanked all the members of Sanskriti team for their efforts which has been recognized by Times Group.