Events
Students of Sanskriti University designed a website for Brij Darshan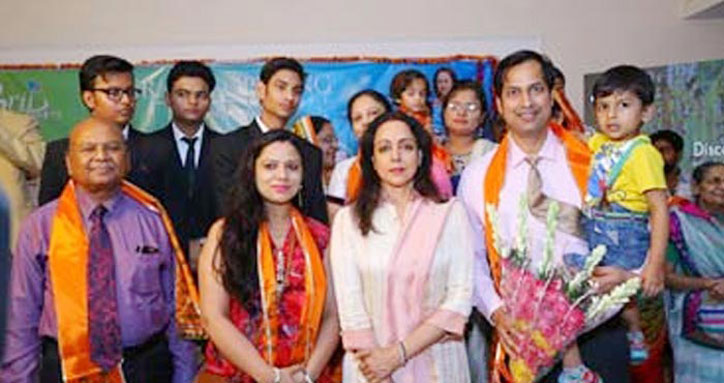 With the advent of Information Technology, everything is available on our screen. In view of the same, students of School of Management & Commerce at Sanskriti University have started a website which will help to promote tourism in Mathura city. The students are studying in BBA and Integrated BBA+MBA courses at Sanskriti University. Through the website, the tourists and pilgrims visiting Mathura can avail information regarding accommodation, fooding, cab, Brij Darshan, Shri Krishna Prasad at just one click.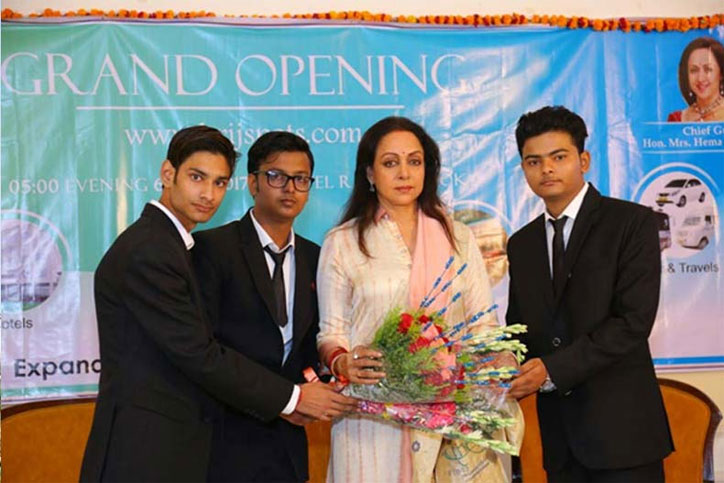 Under the able guidance of Dr. Umesh Sharma, Assistant Professor at Sanskriti University, BBA student, Akash Bhardwaj, Integrated BBA+MBA students, Mohit Agrawal and Mayank Goswami have started this initiative.
The website was launched on 6th August, 2017 (Sunday) by Bollywood Legend, Smt. Hema Malini ji at Hotel Radha Ashok, Mathura. On this occasion, Vice-Chancellor, Dr. Devendra Pathak and Associate Dean, Dr. Sanjeev Kumar Singh appreciated the efforts and hard work put in by the students and encouraged them to keep up the good work.
BBA student, Akash Bhardwaj said that round the year lakhs of tourist and pilgrims pay their visit to Mathura. For availing information, they visit different websites. With the help of this website www.brijspots.com, tourists can get detailed information at just one click.
Integrated BBA+MBA students, Mohit Agrawal and Mayank Goswami said that this initiative is taken to help the people to get all the information at one place. This will help boost tourism in Mathura bringing monetary benefits to the city. From Mathura's famous hotels, restaurants etc. to timings of Darshan at different temples, website has it all.
The students will also be launching the mobile application for the same in coming days.
Hon'ble Chancellor, Mr. Sachin Gupta congratulated the students for their achievements and encouraged them to work with the same passion and said that Sanskriti University will keep supporting such budding entrepreneurs.
Pro-Chancellor, Mr. Rajesh Gupta expressed his happiness and asked other students to come up with their ideas and identify the hidden entrepreneurial talent in them.