Events
Industrial Visit of Polytechnic Students Of Sanskriti University To Parle Biscuits Pvt. Ltd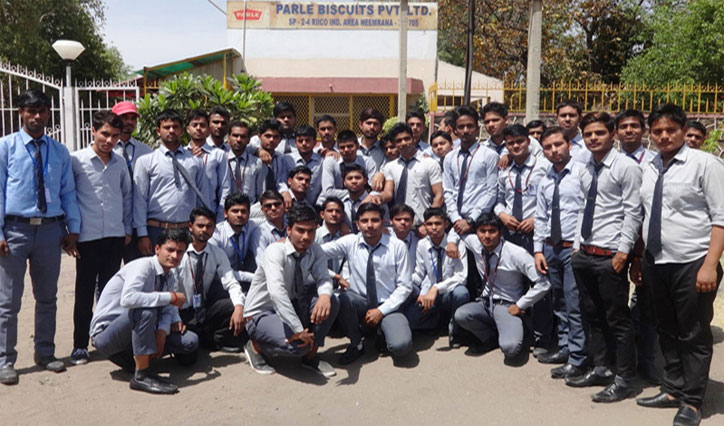 As a part of scheduled visits to the industry for maintaining continuous update on the changing environment of the industry, the students of Diploma course are sent on industrial visit at least twice in every semester.
The students of Polytechnic Mechanical Engineering batch visited the Parle Biscuits Pvt. Ltd. located at Delhi-Jaipur Highway, Neemrana, District - Alwar (Rajasthan) on 1st of April, 2017.
On reaching Parle, the students were taken to the auditorium followed by a half an hour presentation about the company and a brief clipping about Parle, after which they had a question and answer session with Mr. S.K. Jena, Manager, Parle Biscuits Pvt. Ltd.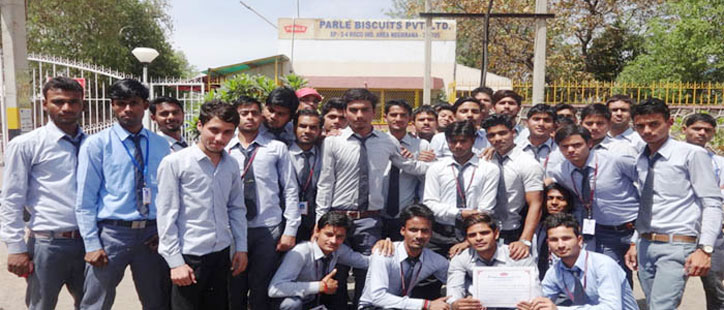 Later, the students were taken for the factory visit where they witnessed fresh biscuits being baked and saw why Parle is the world's biggest biscuit manufacturing company in the world today. The students also saw "THE STEPHEN OVEN", Asia's largest oven, which bakes 9900 biscuits in a minute. The students were shown all seven stages of baking, starting from raw materials to packaging. The students got an opportunity to know and see the manufacturing of their favorite brands of biscuits like "PARLE-G" and enhance their knowledge as to how their popular biscuits are manufactured under most hygienic conditions by modern automatic processing machinery.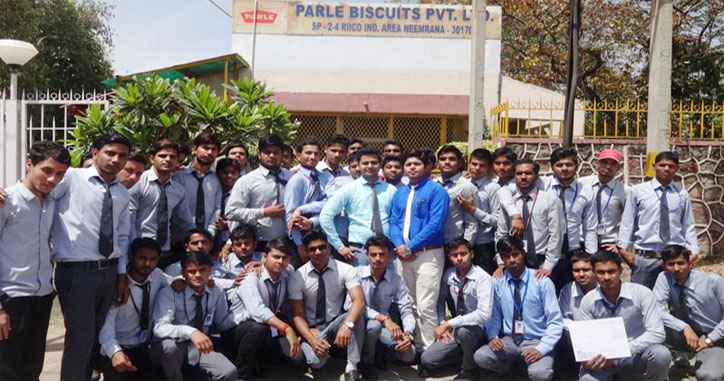 The management of the Company was impressed by the students for their disciplined behavior and their inquisitiveness to know the facts (about general management, operation, maintenance etc.) hitherto unknown. They also provided the gift packs containing Parle G biscuits and candies to the students.
The faculty members accompanying the students thanked the management for their assistance and co-operation and presented a memento to Mr. S.K. Jena as a token of remembrance.