Events
Live Broadcast And Seminar On Depression On World Health Day 7th April, 2017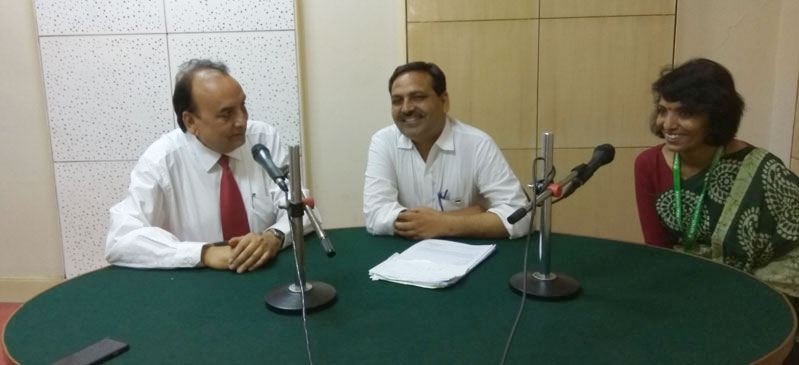 World Health Day is a international health awareness day celebrated every year on 7th April. This year the theme of the celebration was Depression - let us talk. On this occasion Dr. Subodh Dubey, Director Holistic Development conducted a seminar over the same.
Dr. Dubey explained the Symptoms, causes and treatment of this rapidly spreading mental disorder. He also expressed the malfunctioning of neutron transmitters in brain.
He advice students to evade the "virtual world" from their lives engage themselves into living and enjoying the relationships. They should adopt direct face to face conversation with friends, family and others.
Dr. Subodh Dubey also took part in a live broadcast on Depression organized by Prasar Bharti (Akashwani) Mathura. He answered the queries of listeners and advised them to change their lifestyle, adapt yoga, pranayam and other healthy practices.
He also stated that human being should recognize the symptoms of depression and seek help initially from family members by expressing their feelings openly and ultimately psychologist and psychiatrist.