Events
Department Of Mechanical Engineering Industrial Visit At Atv Project India Ltd., Mathura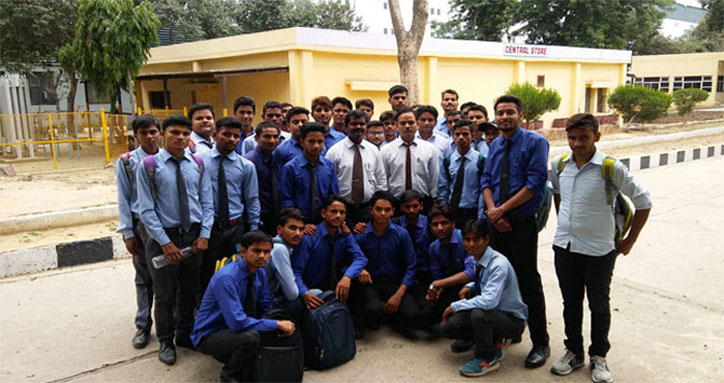 The Department of Mechanical Engineering arranged an Industrial visit on 5th September 2017 to ATV Projects LTD, Mathura, situated on the Delhi-Agra by-pass Road. The purpose of visit is to provide an opportunity to learn things practically in a real-time functional environment through interaction, witnessing the working methods and clarifying the doubts from experienced workers.
Mr. Vincent Balu(HOD/Mech) and Dr. Sanjeev Gaur visited the plant along with BTech ( II Year, III Year and IV Year ) Mechanical Engineering students.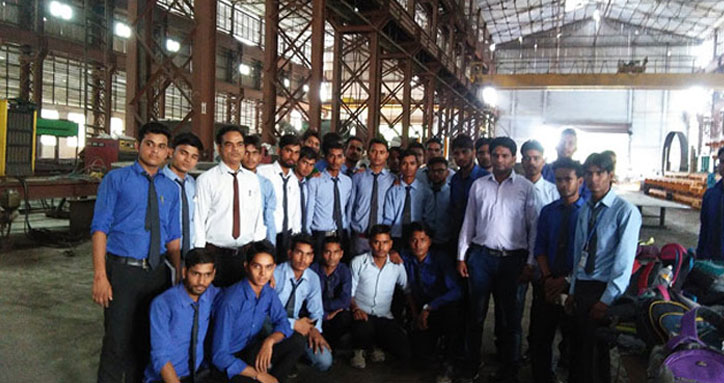 The Company's Mathura plant has taken a quantum jump in infrastructural facilities after collaboration with Ishikawajima Harima Heavy Industries (IHI) of JAPAN. Fabrication of critical heavy engineering equipment is carried out using sophisticated machinery for lifting, bending, cutting, drilling & welding etc.
The company has separate Heat Treatment Furnace for Normalizing & Stress Relieving processes. The various equipments being manufactured at this plant are:
Pressure Vessels, Heat Exchangers, Boilers, Chemical Plant Equipments, Sugar Plant Equipments, Cement Plant Equipments, Mixer and Hydro Power Plant equipment.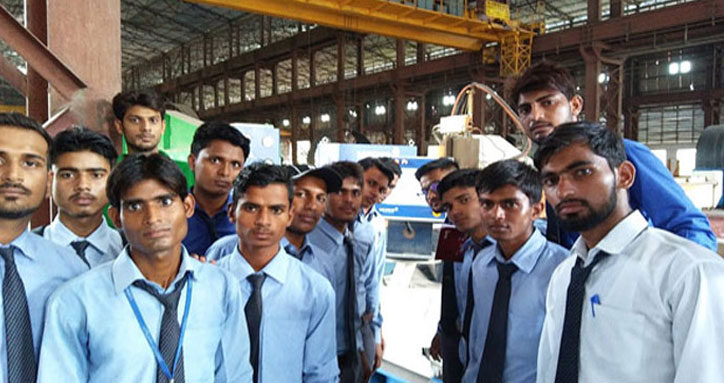 The company utilizes CNC Cutting machines, CNC bending machine, MIG welding, submergible Arc welding and Non Destructive Testing equipments to meet higher level of accuracy.
The students of mechanical Engineering were very happy after seeing the processes and different methodologies in the heavy Engineering plant. The visit was a good learning experience for the students. They could see the latest technologies being practiced in the industry.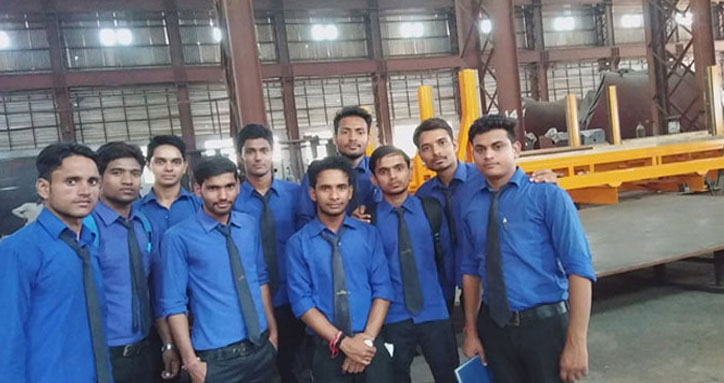 Sh. Prashant Agrawal, General Manager and Mr. A.K. Sharma, Personnel Manager assured that they would extend their support to our students in training and Projects. Finally, it was a very good visit to ATV projects Ltd.