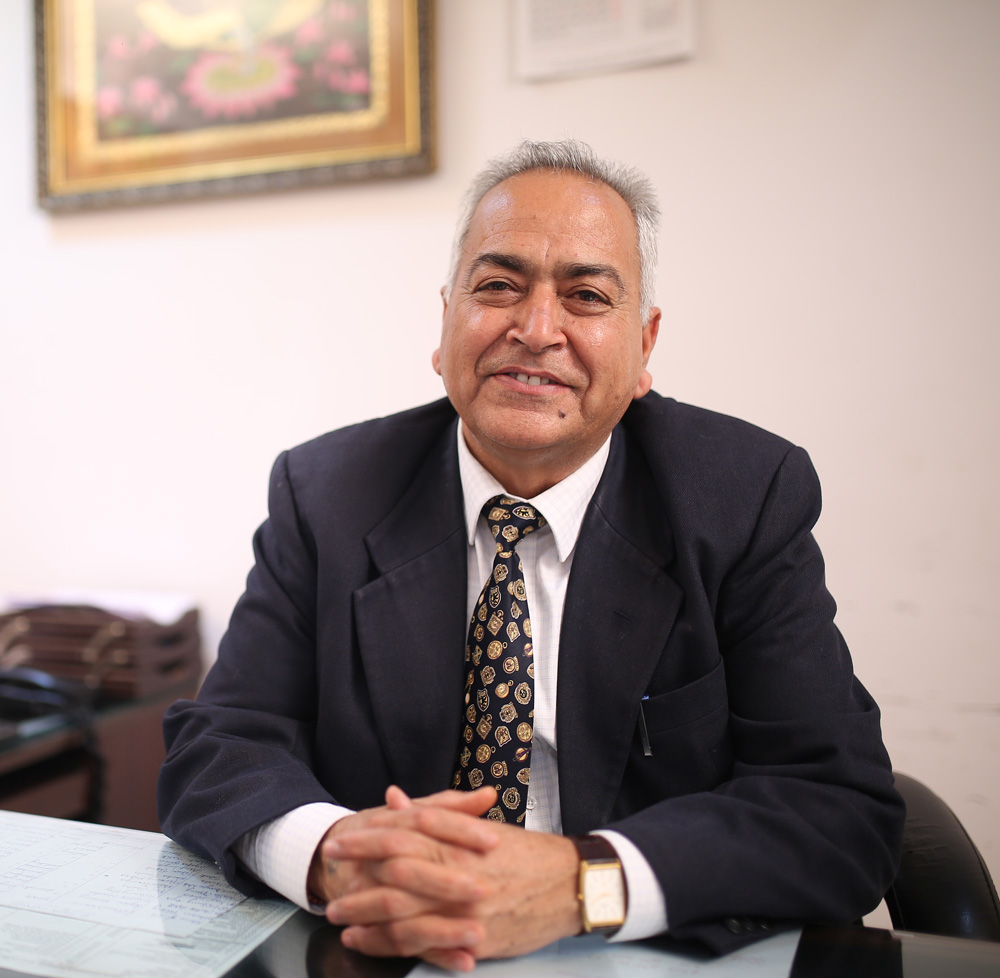 Prof. (Dr.) O.P. Jasuja -
Professor, Department of Forensic Sciences
Prof. (Dr.) O.P. Jasuja (M.Sc. Ph.D.) is an eminent Forensic Sciences faculty with over 31 years of experience to his credit. Prof. Jasuja is an internationally acclaimed expert having around 100 publications to his name. He was formerly a member of Forensic Science Societies of UK, American Academy of Forensic Science, USA and the Canadian Forensics Science Society and is a frequent guest speaker at international events and symposiums. He was formerly the Dean of Faculty of Physical Sciences at Punjabi University, Patiala where he was holding leadership positions for more than a decade. He is also member of the expert committees in UPSC and State Public Service Commissions. He is a UGC visiting Fellow to Panjab University, Chandigarh.
Prof. Jasuja has received special acclaim for his patent for which he received the national award by Technology Innovation, Forecasting and Assessment Council (TIFAC), Government of India (GoI) in 2013. He also holds the special status of being nominated by the Ministry of Home Affairs as the member of the Forensic Science Advisory Committee (F-SAC) of the Directorate of Forensic Science, GoI.
Prof. Jasuja has delivered numerous keynote addresses and talks/lectures during his illustrious career of 31 years at national and international conferences and symposiums. Most notably, he delivered a series of lectures at Israel National Police HQ in Jerusalem. Presentation of his research work received the coveted "Young Scientist Award" at 14th IAFS in Tokyo in 1995. His name appeared in the 14th edition of Marquis' "Who's Who in the World".
His aim is to build a Centre of Excellence for Forensics at Sanskriti University to raise the standards of research in the field of Forensics in the country and produce Forensic experts from the School of Medical & Allied Sciences at Sanskriti University.
Read more about Prof. Jasuja on - LinkedIn